I am happy to close the 2010 with this new item from Okinokiyo. As usual it is customizable for any size, colors and shapes.
Let me know what you have in mind, what theme of the birthday parties -
(this is totally cool to replace party hats you know)
, what you want your kids to be during the photoshoot or what role he/she is plays in the stage plays....its endless. Or it will be a perfect gift to be put in your
goodie bags
!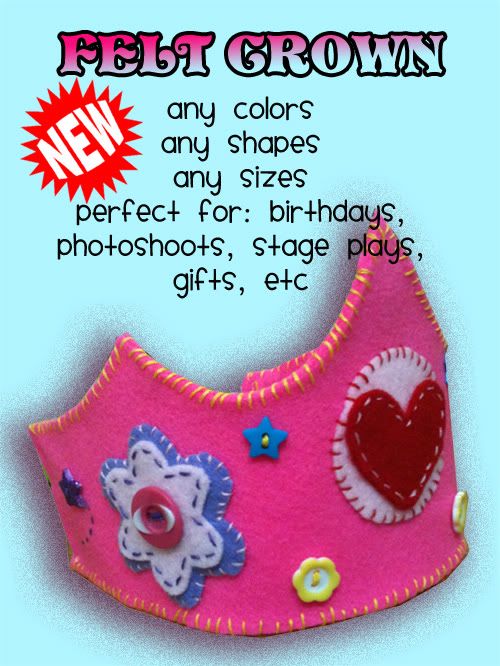 Come on, place your order now! Special price for bulk order (more than 5)! Email me for price.
okinokiyo@gmail.com
Last but not least, HAPPY NEW YEAR all! May 2011 brings you more crafty ideas :D